EPSILON LIGHTS UP THE NIGHT
Epsilon is a project launched by Ca' di Rajo with the purpose to promote its mission of protecting and enhancing viticulture in the Piave area and the Bellussera system.
The design of the label has been inspired by a desire to celebrate two local symbols: the Piave river and the vineyards cultivated with the Bellussera method along its banks. The reproduction of the current flowing towards the infinite evokes the concept behind the name of this range, linked to the value of the Greek letter in the field of astrophysics.
Five new labels join design and quality, are the result of handpicked grapes and a research activity planned in winery and in vineyards. A contemporary declaration of spumante, that is ideally enjoyed "on the rocks", satisfying the tastes of modern consumers, or in a traditional way.
Epsilon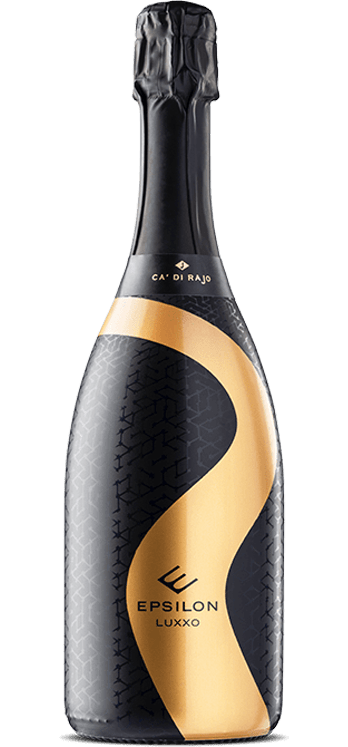 Epsilon Luxxo Vino Spumante Brut
With a lasting perlage and intense golden yellow colour, Epsilon Luxxo opens with floral notes on the nose, followed by a hint of mature white fruit that impresses with its elegance and refinement.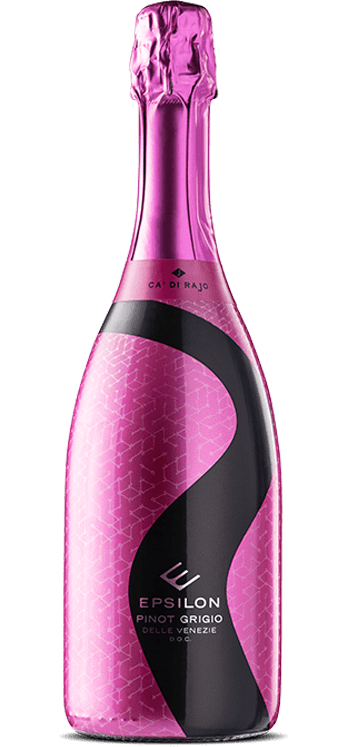 Epsilon Pinot Grigio Doc Spumante delle Venezie
Epsilon Pinot Grigio delle Venezie DOC spumante is dry, decisive, full-bodied, harmonic and pleasant to the palate. With hints of white fruit, especially pear and golden delicious apple, and a pleasantly spiced finish, this is a perfect wine to drink as an aperitif.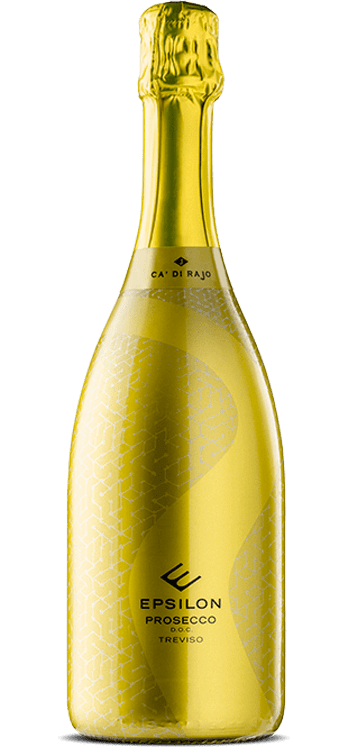 Epsilon Prosecco DOC Treviso Extra Dry
Epsilon Prosecco DOC Extra Dry is bright straw yellow in colour, with a very fine and persistent perlage. Elegant on the nose with hints of green apple and floral notes reminiscent of wisteria and hawthorn. This very pleasant, light and inviting spumante is extremely drinkable also due to its moderate alcoholic strength and offers a high-level taste experience to the consumer, being as it is, steeped in tradition and innovation.
With its highly drinkable wines that enhance the strong potential of traditional grapes, Epsilon sparkling wines offer consumers a fine taste experience, which combines tradition and innovation.
Combinations of typical local white grapes, such as Pinot Grigio and Glera and modern versions of Moscato add a contemporary twist to the traditional taste of the local vines.
Epsilon offers highly drinkable wines steeped in tradition and innovation. Two modern "ICE" version interpretations are added to combinations of typical white grapes from the area, like Pinot Grigio and Glera, with one dedicated to Prosecco Doc ICE and the other to Moscato ICE.
A contemporary declaration of spumante, two sparkling wines that are ideally enjoyed "on the rocks", satisfying the tastes of modern consumers.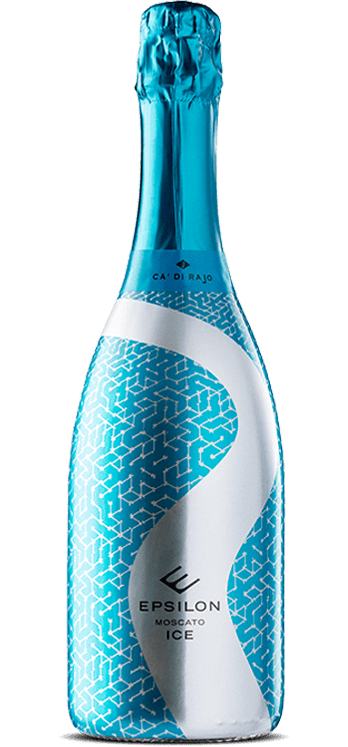 Epsilon Moscato Spumante Dolce ICE
With its bright straw yellow colour and its fine and persistent perlage, is a delight on the palate. Irresistible, fresh and intense on the nose with sage and tropical fruit, peach, orange, honey and musk perfumed notes.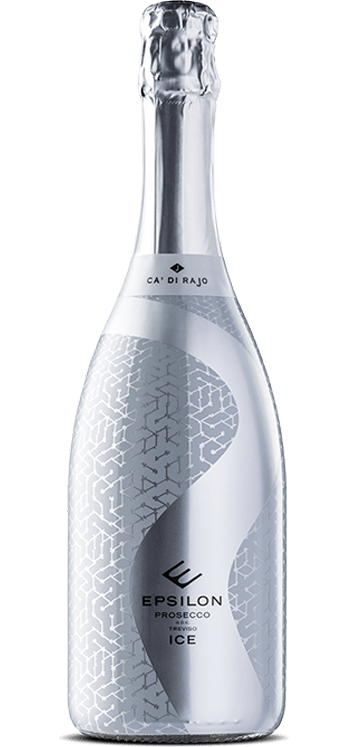 Epsilon Prosecco Doc Treviso Dry ICE
Intense golden yellow in colour with a fine and persistent perlage. Particularly fruity on the nose, evoking mango and guava and recalling the citrus taste of pink grapefruit.