The white vines used by Ca' di Rajo to make wine are Pinot Grigio, Chardonnay, Sauvignon, Gewurztraminer and Incrocio Manzoni 6.0.13 (aka Manzoni Bianco). The winery's focus is on freshness and high drinkability, two characteristics that all these wines have in common.
The grapes are picked when they reach their optimal maturity, paying special attention to the choice of the harvest time to try and preserve the typical acidity and aroma of each vine. This leads to the production of modern, fresh wines with the right strucutre.
In particular, Incrocio Manzoni is a hybrid variety made with Pinot Blanc and Riesling Renano, created in the 1930s by Prof. Luigi Manzoni, a professor of viticulture at the Wine School of Conegliano.
It has found its natural habitat in the area of Marca Trevigiana and is capable of expressing its character with high levels of structure and elegance. This grape, unlike others, is left to overripe on the plant; this promotes a natural concentration and development of aromas, generating a more strutcture, complex wine.
To enhance the properties of the vine, wine is made in steel tanks at controlled temperature followed by a long ageing period in contact with noble lees.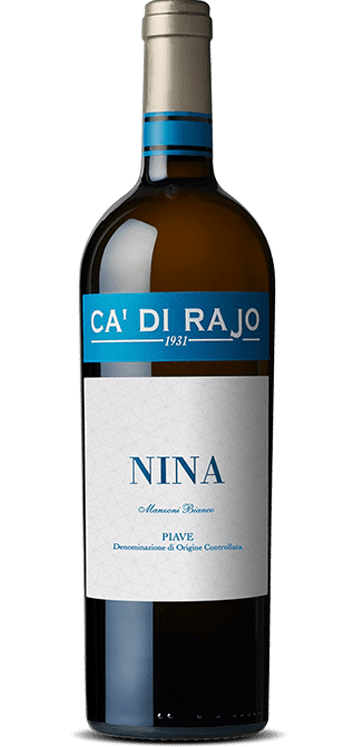 Decanter World Wine Awards 2010
Incrocio Manzoni 6.0.13 Doc Piave
Bright intense straw yellow.
Elegant, aromatic and complex with notes of pineapple, apricot, exotic fruit, peach blossom and wisteria.
Luxurious, with a considerable structure due to grapes raisined on the vine; the flavour is full thanks to the high alcohol content; good acid balance, with a sweet, long aftertaste, with notes of exotic fruit.
Clayey, sandy sometime gravelly.
Double Sylvoz overturned and bellussi
Hand harvest in Beginning of October
Cold maceration for 10 hours.
It is particularly indicated with fish first courses, excellent with asparagus risotto, white meat and cheese.
Store in dry rooms, away from light or warm sources.