Epsilon Pinot Grigio DOC Spumante delle Venezie is dry, decisive, full-bodied, harmonic and pleasant to the palate.
With hints of white fruit, especially pear and golden delicious apple, and a pleasantly spiced finish, this is a perfect wine to drink as an aperitif.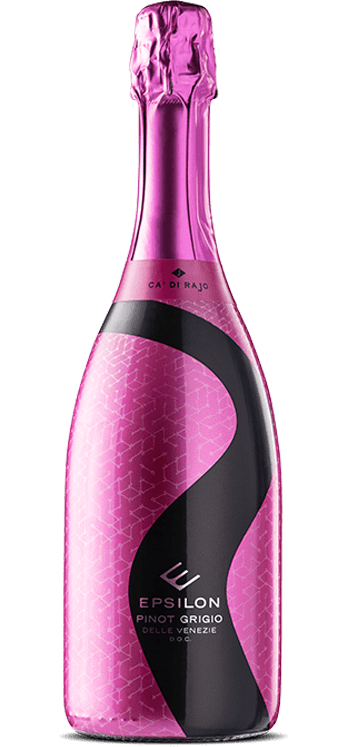 Pinot Grigio delle Venezie DOC
Claret pink with thin and persistent perlage.
The scents of fruits that recall the fuji apple, yellow peach and citrus fruits stand out. Fresh rose aromas and a slightly spicy final note predominate.
In the mouth it is dry, firm, full, harmonious and sapid. Excellent as an aperitif, but also to accompany light fish dishes during the warm summer evenings.
Clayey, sandy sometime gravelly.
Excellent as an aperitif served with cold cuts, fries and cheeses of all kinds, or combined with raw fish such as oysters, truffles and scampi. Dark chocolate creates a breathtaking mix.
Store in dry rooms, away from light or warm sources.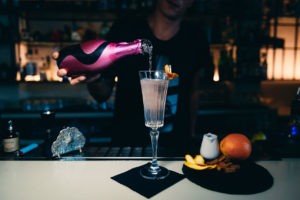 Ca' di Rajo's
recipe
Solerno 15 ml
Cinnamon syrup 10 ml
Epsilon Pinot Grigio delle Venezie Doc
Prepare in the mixing glass with a hint of bitter orange fragrance.