With its bright straw yellow colour and its fine and persistent perlage, is a delight on the palate. Irresistible, fresh and intense on the nose with sage and tropical fruit, peach, orange, honey and musk perfumed notes.
It is enveloping on the palate with a clear predominance of the typical aroma of Moscato grape and a very long delectable finish.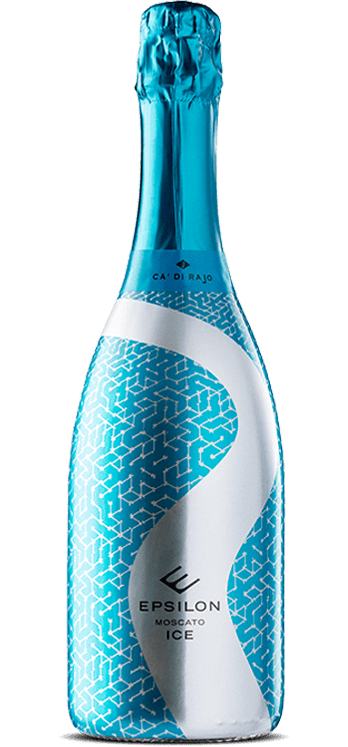 Straw yellow with fine perlage and persistent foam.
The nose is captivating, highlighting fresh and intense notes of sage, tropical fruits, peach, orange and acacia honey.
It is an aromatic wine, with a lively acidity that balances its natural sweetness within a moderate structure that gives the product a long and delicious finish.
Hand harvest in mid September
Perfect with all types of desserts, cakes, fresh and dried sweets.
In cool places, protected from light and sources of heat.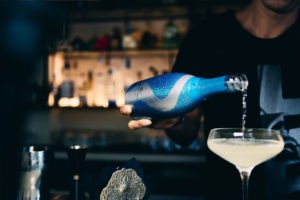 Ca' di Rajo's
recipe
Tanqueray Ten 40 ml
Mint and Eucalyptus liqueur 20 ml
Lemon juice 20 ml
Sugar syrup 15 ml
Epsilon Moscato Spumante Dolce ICE
Prepare in the mixing glass and shake; add Epsilon Moscato Spumante Dolce ICE and cedar fragrance.