In the mouth there is an explosion of flavours. A bitter-sweet sensation with a caramelized sugar finish.
The acidity elegantly supports the sweet quantity of sugars without making them appear nauseating, a noble alcohol that elegantly sustains the sensations. Smooth, velvety and simultaneously intense and fragrant.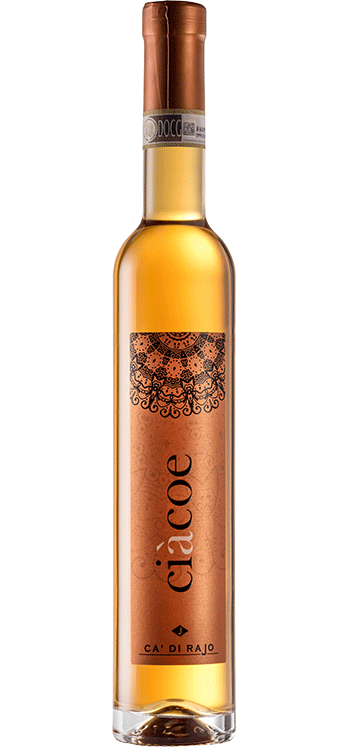 Torchiato di Fregona Colli di Conegliano DOCG
Intense golden yellow colour almost an amber that is bright and lively.
It boasts a broad fragrant bouquet, rich in aromas of ripe fruit, jam, and withered and dried grape. Notes of apricots, raisins, dried fruit, but also figs and citrus fruit that evolve into subtle spices such as vanilla.
In the mouth it is soft, intense and persistent. The acidity elegantly supports the high residual sugar never appearing overpowering: it is sweet but with a bitter aftertaste. A wine that is balanced and at the same time lively due to the high alcohol content
30% Glera, 20% Verdiso, 20% Boschera, 25% Autoctoni (Bianchetta, Daocio) 25
Veneto, Fregona area and neighbouring municipalities of Cappella Maggiore and Sarmede
Grapes dry 7 months days in wooden trellis. The wine ages 2 years and a half in wooden barrels
It is a meditation wine, excellent as a dessert wine, but it is also an ideal match to ripened cheeses. It couples perfectly well with foie gras and desserts especially pastries.
Store in dry rooms, away from light or warm sources.