VAST AREAS TRAINED WITH THE Bellussera SYSTEM
50% of the company's 85 hectares of land is located in Veneto, in the Piave area, and the remaining 50% is in Friuli. Around the winery, the first 25 hectares of property were planted by grandfather Marino Cecchetto 60 years ago. Fifteen of these, one of the largest properties today, are trained with the Bellussera system and mainly produce local varieties such as Raboso del Piave, Tai, Glera, Marzemina Bianca, Verduzzo, the rare Manzoni Rosa and Manzoni Bianco; but there are also some great international vines such as Merlot, Cabernet, Sauvignon and Sauvignon Blanc, Pinot Blanc, Pinot Grigio and Chardonnay.
15-hectar-area cultivated with the Bellussera system by Ca' Di Rajo, are currently an example of architectural landscape.
Due to the geometric arrangement that allows for a high exposure of vines, the Bellussera has proved to be a highly sustainable cultivation system.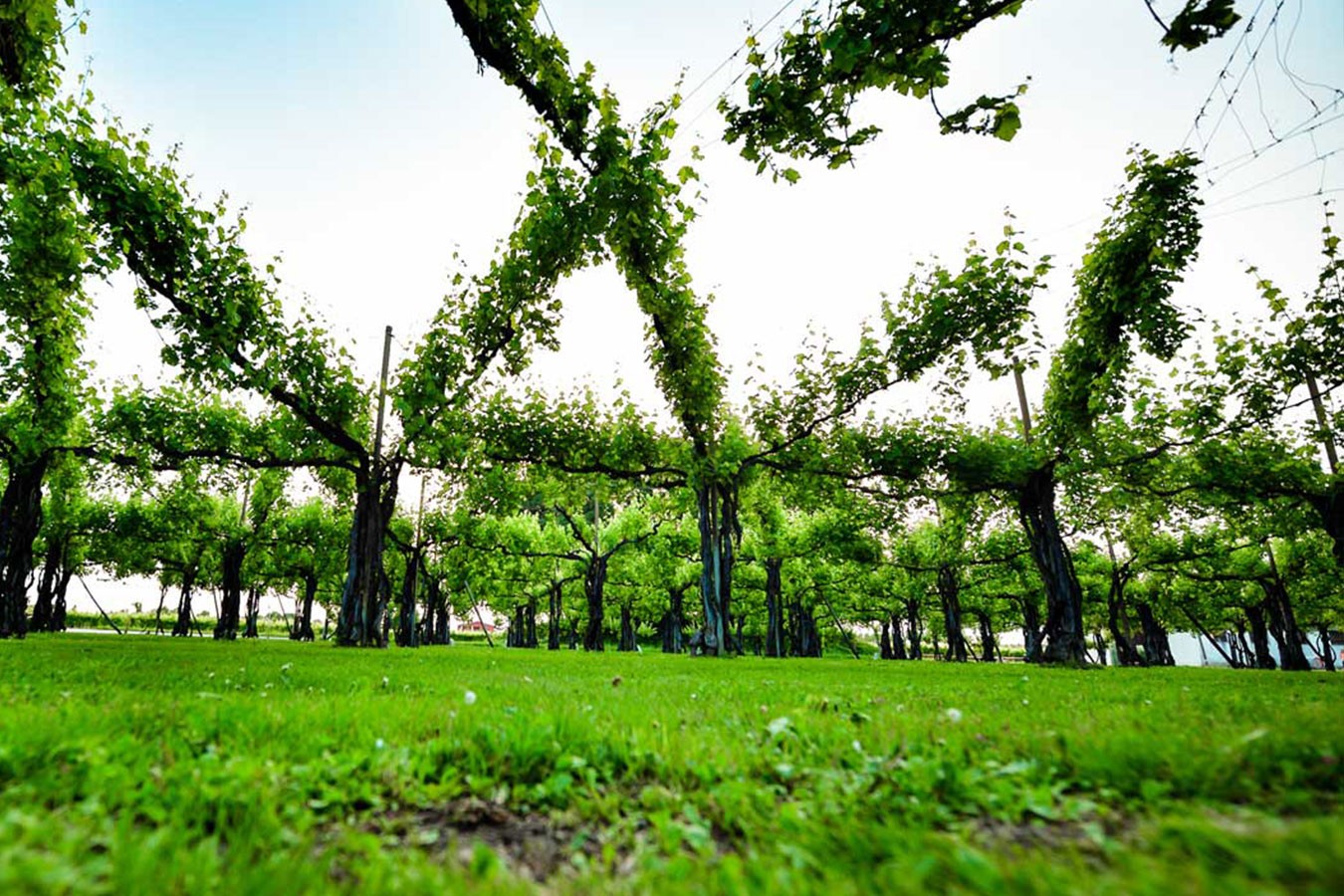 With their height, Bellussera-trained vines protect the grapes from adverse weather conditions.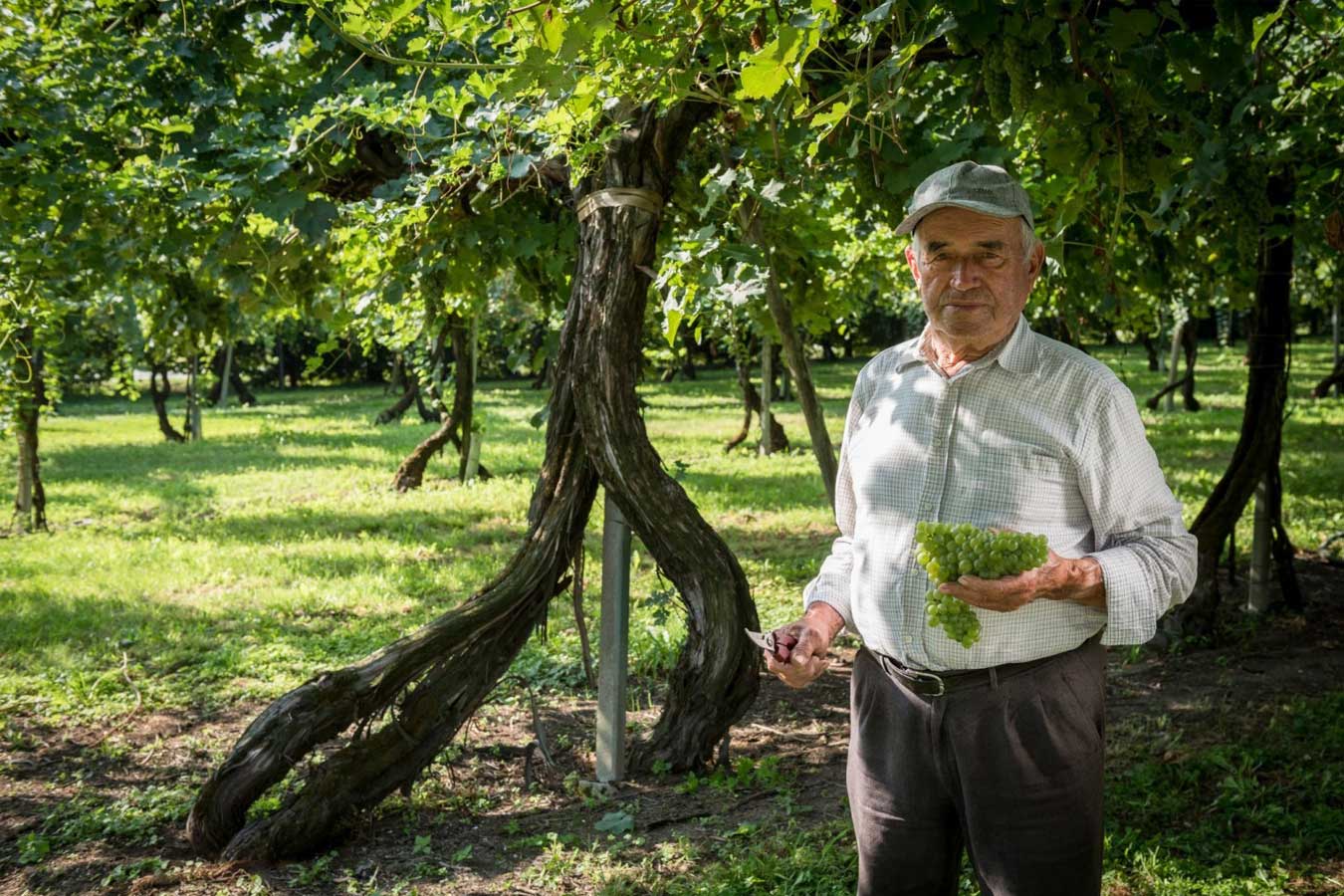 Trained with the Bellussera system, the centuries-old tai vineyard is a gem that ca' di rajo has put at the centre of a careful preservation plan.